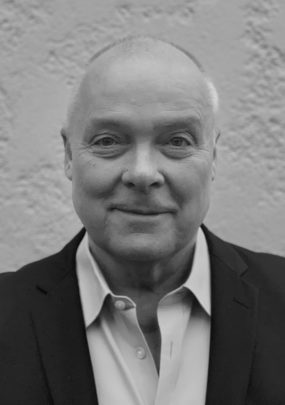 Mikael Oerum holds 40 years of executive and strategic experience in the pharmaceutical, biotech and  finance sectors, including 25 years as CEO of therapeutic and diagnostic companies, and more than 20 years professional experience from boards as Chairman or Board Member. He hasraised more than USD 300M in equity and soft funding into biotech companies in United States and Europe, has successfully negotiated multi-millions biochemical, diagnostic and therapeutic out-licensing deals in USA, Europe and Japan and well as headed several commercial productlaunches. Four of his portfolio companies were listed on a Scandinavian public stock exchange, and one was sold to an international pharmacompany. Companies include Exiqon (listed on Nasdaq Copenhagen, later acquired by Qiagen and delisted), Santaris Pharma (spun-out from Exiqon and later sold to Hoffmann-La Roche), RhoVac, Idogen and Coegin Pharma (all listed on a Swedish stock exchange through IPO/RTO).

He has several times served as strategic advisor to Hong Kong Government in their effort to build biotech industry, involving the leadership of two large projects covering the Hong Kong territory as well as the Southern China area. Furthermore, he has served as international expert for BostonConsulting Group and McKinsey in such matters.

In academia, Mikael has served in advisory board roles at Virginia Tech Bioinformatics Institute and the Danish Technical University, Institute of Nanotechnology. Furthermore, he holds extensive strategic and high-level organizational experience from his board membership for more than a decade in the Danish/Swedish cluster organization Medicon Valley Alliance.

Since 2005, he serves as external lecturer for the Norwegian University of Science and Technology (NTNU) in commercialization of biotech and medtech innovations.

He holds an education in banking, finance and law from Copenhagen Business School, Danish Bankers Academy, Copenhagen Business College and Copenhagen University. Furthermore, he has received military training and an officer's education from the Royal Danish Guard/Danish National Guard. Vis-à- vis his civil career, he served for a number of years as a staff officer and liaison officer in a Danish military command.