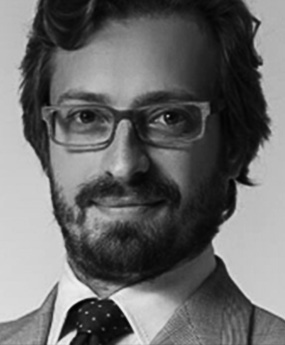 Fund Manager of Principia III, a specialized venture capital fund targeting biotech and medical technology companies. Principia III, the third venture capital fund set up by Principia SGR, become the largest Italian strategic investor in a sector widely expected to be the major driver in knowledge-based economies after the information technology revolution.
Mr Siviero worked for the Italian Medicines Agency (AIFA) from 2007 to 2014 where he led the "Economic Strategy and Pharmaceutical Policy" Unit, responsible for the sustainability of the National Health System with respect to the pharmaceutical sector. During this time, Mr. Siviero was also appointed as:
– Italian Alternate Member of the European Medicines Agency (EMA) Management Board.
– President of Medicine Evaluation Committee (MEDEV), a group that represent the major European Payers.
– Secretary of the Technical and Scientific Committee of the Italian Medicines Agency
– Secretary of the Pricing and Reimbursement Committee of the Italian Medicines Agency.
– AIFA's Representative at the European Networking of the Competent Authorities for Pricing and Reimbursement of Pharmaceutical.
– Appointed by the Italian Minister of Health as National Expert at the European Network for HTA.
During his career, Mr. Siviero has cooperated several years with the Italian National Research Council, regarding the development of issues such as the technological transfer, knowledge management and the economical valorization of results obtained through researches.